20 May

What Door Should They Come In?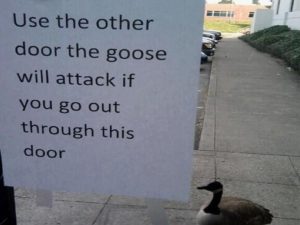 It's a little thing, but you're trying to win at this.
When your new listing hits the market, somewhere on your property there will be a lockbox holding the key. Like trained search dogs, REALTORS® arriving to show your house sniff out the location. You should see us in action, it's beautiful to watch. Once located, we head for the closest door and in.
So, let's make sure the closest door is the one that impresses the most—usually the front door.
"But hey Curtis, we don't use the front door, we always come in the side door." That may be true, and the new owners will likely do the same thing, but the side (or back) door usually leads to a stairwell or cramped space. We don't want buyers waiting while the person in front of them takes off their kicks.
Let's bring 'em through the front door.
Curtis